If you are using a screen reader and are having problems using this website, please call (888) 842-5007 for assistance. Please note, this number is for accessibility issues and is not a ticketing hotline.
Electricology Green Team
The Electricology Green Team helps keep The Forest clean during and after the festival.
The new Green Team will be familiar to those who've previously participated with WET or Clean Vibes at Electric Forest.
Those who wish to register as a part of the Electricology Green Team must pay a refundable Wristband deposit through Clean Vibes.
Please note that a position on the Electricology Green Team is not confirmed until the refundable deposit of $500.00 has been submitted.
Electricology Eco Points
EARN
Electricology Ambassadors award sustainable Forest Family with EcoPoints for good green deeds and helping keep The Forest clean. We invite you to bring your waste to our Electricology Stores - the more waste, the more EcoPoints; the more EcoPoints, the better the chances at winning unique prizes.
REDEEM
Win amazing prizes at Electricology Stores with EcoPoints. Earn the most EcoPoints to win once in a lifetime Good Life experiences for Electric Forest.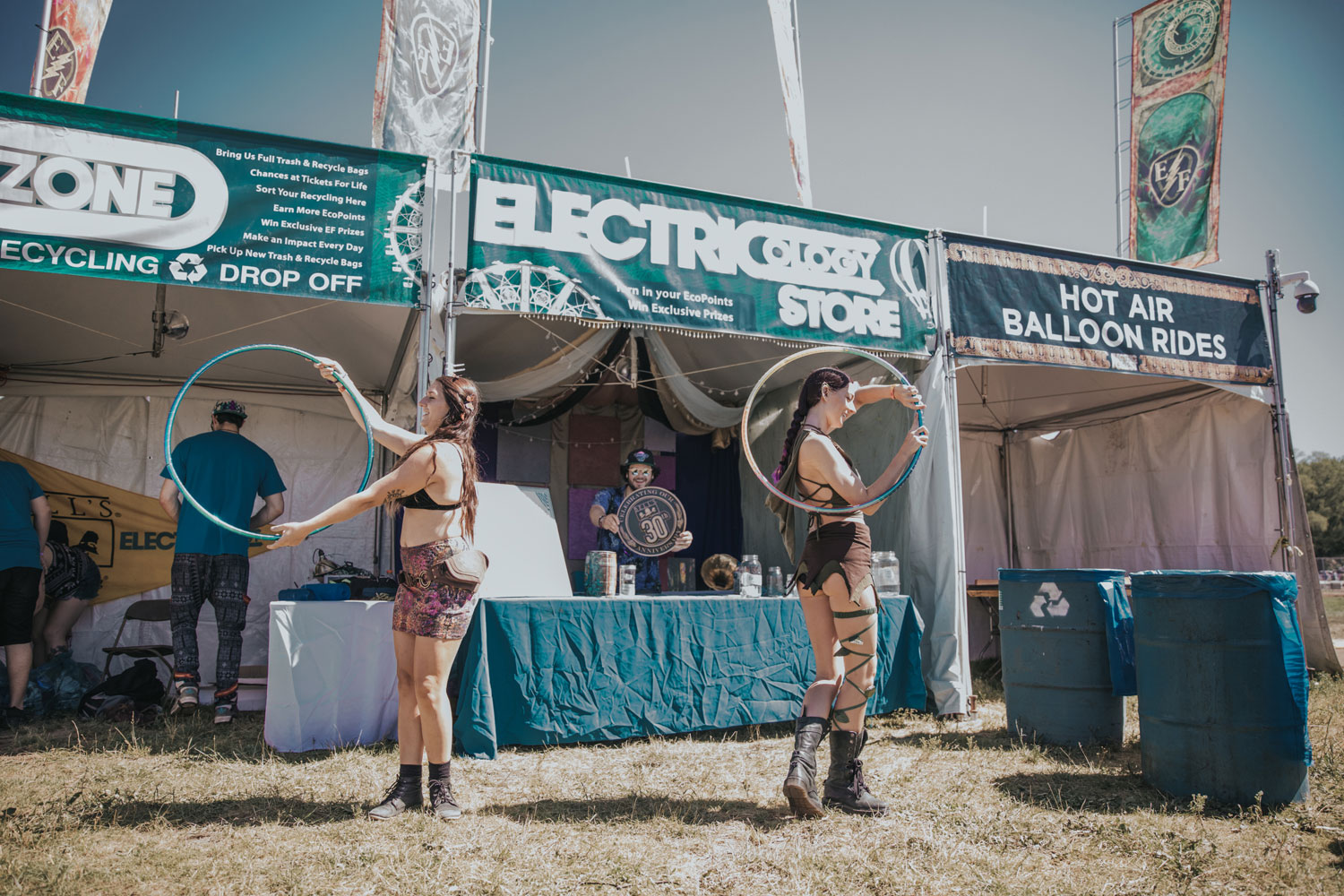 HOW TO PARTICIPATE
Recycle at Waste Stations
Please remember to sort trash and recycling at waste stations. If an Electricology staffer catches the act, you earn EcoPoints!


The Electricology Store
Turn in EcoPoints to win exclusive prizes from Forest Vendors, Sponsors, and Artists. Visit the Electricology Stores in the GA campgrounds or at Ranch Arena.


The Prize Cart!
The Prize Cart is like a mobile Electricology Store! Win instant prizes at random clean up games all over The Forest and as stages close down every night.


Ecopoints Leaderboard
The Eco Points champion with the most EcoPoints over the course of Electric Forest is given four Good Life passes for the following year! Be sure to visit an Electricology Store upon entry to The Forest for more details.


Top Secret Ecopoints Party
Win an invite to an exclusive party inside Electric Forest for the 50 Forest Family at the top of the Leaderboard!


BAGSTRAVAGANZA!
Electricology is coming to campground neighborhoods to make sure Forest Family has all the trash & recycling bags needed to be green! With these bags, Forest Family can leave the campsite spotless on Monday.